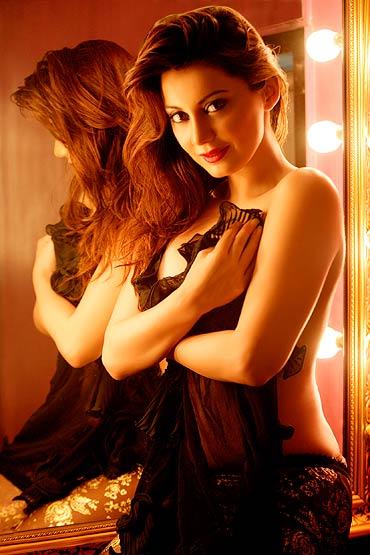 The world's most wanted terrorist Osama bin Laden is dead. As US President Barack Obama confirmed the news, Bollywood stars tweeted furiously about it.

Minissha Lamba tweeted: 'Osama is Dead. 2nd term guaranteed 4 #obama. Trust American's to steal d world's attn away from d #RoyalWedding. Interesting timing.'

Ranvir Shorey advised the government of India: 'America leads by example again. Pakistan lies through its teeth again. India clueless again. Dear Govt. of India, in the middle of your bickering with Pakistan, I have two words for you: DAWOOD IBRAHIM.'

Shekhar Kapur agreed with him. 'Osama became the mythical dark force that the US rallied against. It no longer matters tht he is/was dead or alive. Surely US would have wanted Osama alive not dead. Something wrong. Hope Indian Govt gets Dawood alive. If they have nothing 2 hide,' he wrote.

Punit Malhotra, on the other hand, wanted the Indian government to hang Pakistani terrorist Ajmal Kasab. 'So they finally kill Osama 90kms from Islamabad. You really think the ISI wasn't hiding him??? He stayed near a military base!!! Anyway, cheers to the US. They finally managed to do what everyone had given up on... perhaps a lesson for India? They go to Osama & kill him. We on the other hand have made Afzal and Kasab our guests. Wonder when we will hang them??? Will we ever be able to go in and kill the 26/11 planners??? Feels strangely good to see a dead Osama but feel the war isn't over,' he wrote.

Rahul Bose tweeted: 'Am hoping a sense of balance is maintained in the US at the osama news. Closure is good, revenge isn't.'

Ameesha Patel couldn't believe the news. 'Hope the news is true about osama being dead. N it isn't an impostor that monster capable of anything,' she wrote.

Ram Gopal Varma cheered the US. 'Whatever the future of terrorism is after the death of osama I am right now so very very very happy fr America..3000 CHEERS!!!'

Dino Morea felt Osama is still alive. 'Hello Tweeps, strange feeling Osama still lurking somewhere, and planning something bigger,' he updated.

Madhur Bhandarkar felt that the world could finally rest in peace. 'Since Osama Bin Laden is dead, now may the World Rest in Peace (R.I.P),' he updated.

Mahesh Bhatt wanted Geroge Bush to be hanged. 'While you 'rightfully' celebrate the killing of Osama Bin Laden. Who will hang the other terrorist GEORGE 'BUTCHER' BUSH,' he tweeted.