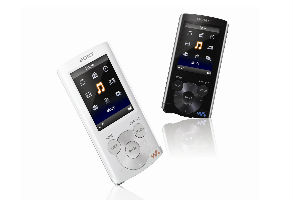 Sony Ericsson will launch a new 'Walkman' phone called the W8 that runs on Google's Android OS. The phone recently appeared on the Sony Ericsson website, though there has been no official statement to announce the launch.

The device will feature a 3" touch display and a 3.2 megapixel camera with micro-SD memory up-to 16GB. Although the device will run Android it is not clear which version will come loaded on the device.

This will be the first Android powered phone to sport Sony Ericsson's Walkman brand.

Recently, Sony Ericsson launched the Xperia Play, which became the first PlayStation Certified phone. After the launch of the Xperia Play this might be an attempt to reignite the Walkman branded phones, which have taken a beating at the hands of the iPhone and other smartphones.

The device is expected to be released in India, China, Hong-Kong, Indonesia and Vietnam and will be available in azure, orange and red colors.