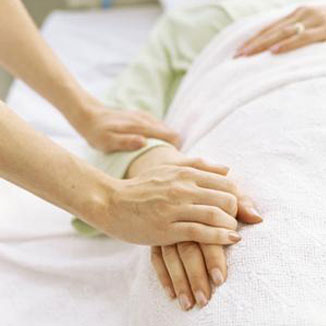 A Hastings hospice that had been compelled to shut down half a year ago will re-start its inpatient palliative care service.

The Hawke's Bay District Health Board had taken control of Cranford Hospice in May after an independent audit had come across a dysfunctional relationship between the staff and a disapproving working environment.

Around 50 hospice and hospital staff attended a thanksgiving service on Monday at the Hawke's Bay hospital's chapel.

The ceramic guardian angel of Cranford, which has embraced the palliative care patients into the hospital since May, was later ceremonially given back to the Cranford board.

According to the chief executive of DHB, Kevin Snee, Cranford has now got a new governance structure, with new management and better qualified nurses.

Big smiles could be seen around the Cranford Hospice today as the in-patient services came back home after operating from Hawke's Bay Hospital for the past half year.

The official ceremony of handing over the services started 7.30am onwards today with a blessing at the hospital chapel, and then karakia and waiata at the hospice's temporary palliative care unit Te Whare Atawhai.

The ceremony later shifted to the hospice where the angel was positioned on a specially-built shelf in reception.